Friday, February 26th, 2016
An officer with the Bermuda Police Service, Emmerson Donald, was just awarded $4 million in damages, due to chronic toxic mold exposure in two police stations where he worked, ultimately resulting in kidney failure, according to court documents.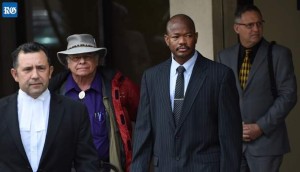 After realizing that the buildings were making him sick, and bringing his concerns to senior management, he reportedly became the target of negative treatment, and found himself working in an uncomfortable and hostile environment. He was even accused of being mentally unstable, but was later found to be in good mental health after a comprehensive psychological evaluation.
Medical investigation revealed that he had been exposed to the mold, Aspergillus ochraceus, which produces a potent, carcinogenic, mycotoxin called ochratoxin A, known to cause kidney and liver problems. He now requires dialysis three times a week.
Interestingly, his early trials and tribulations are documented in a self-published book entitled, The Story of My Life. 
We wish him the best of luck.
Leave a Comment