Sunday, April 10th, 2016
From our friends, Dave Asprey & Bulletproof Coffee: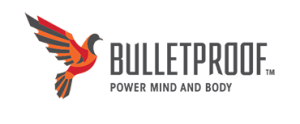 "Toxic mold thrives in an estimated one out of every three households…
Enough to sicken 57 million Americans.
Yet even many doctors still don't have the facts about the telltale symptoms of exposure…
Or how to reverse the damage and protect your health.
So whether or not you've already noticed any of the common early-warning signs… the hour you spend watching the gripping Bulletproof documentary Moldy could be your most valuable "movie night" this year.
Especially because for the next 5 days only, you can watch the full uncut Moldy film for free online.
==>Click here to get free online access to the full Moldy documentary

What Is The Moldy Documentary All About?
Moldy brings together some of the country's top medical experts (including Dr. Daniel Amen, Dr. Mark Hyman and more) with mold survivors from across the country…
Pulling back the curtain on an often invisible nationwide epidemic.
You can take in the whole documentary in just an hour – and arm yourself with the latest research on the signs of exposure…
Plus how to protect yourself and your family if you know (or even suspect) you're living in a water-damaged building.
All too often, mold victims struggle for years before finding the true cause behind symptoms they're told are "all in their head."
Remember: When it comes to mold, what you don't see can hurt you… But it doesn't have to.
That's why Moldy is free to watch right now – no strings attached – though only for a short time.
Your free pass is good for unlimited viewing expires April 17.
So make sure you click here to watch the documentary now while you're thinking about it (works on any computer, tablet or smartphone).
Stay Bulletproof,
Dave Asprey 
P.S. Please feel free to share this free-screening link with anyone you care about – even if you haven't been exposed, chances are you know someone who has."
Leave a Comment